North Dakota is a sleeper state for whitetails.  In fact the Great Plains offer excellent whitetail deer hunting with may combination options.  For example, an archery tag in South Dakota allows a hunter to take "any deer" be it whitetail or mule deer.  When hunting North Dakota, South Dakota, Eastern Montana or Eastern Wyoming, the two species often thrive in similar habitat.
Perfect Example
Last week I filled a rifle whitetail deer tag in the Great Plains.  The next morning I became the "eye in the sky" for my friends watching about a square mile of real-estate from a high, cedar covered bluff.  Ironically, I caught movement just as a 3×3 mule deer stepped from a ravine.  The deer in full rut saw me and made a couple of jumps out of sight.  A minute later, it continued past my location in perfect bow range.  Right opportunity, wrong tag.
Go for a Combo
I had the good fortune to hunt with Brad Fenson,noted outdoor writer and photographer from Alberta Canada.  He had just finished a hunt in Nebraska where he took a trophy mule deer, whitetail deer, and four turkeys.  Talk about success.  Nebraska is another state that get way too little attention as a hunting destination.  Ironically, all of Fenson's tags cost about the same at one whitetail tag in Iowa or Illinois.
Great Bucks in Bad Lands
Hunting the Great Plains is miles different than sitting a tree stand in Eastern forests.  You can literally spot-and-stalk whitetail deer and mule deer.  Additionally, you will want a flat shooting rifle with capabilities out to 400 yards or farther.  Long-range hunting is becoming increasingly popular and for those who carry their "dope" taped to their butt stock, expect to find plenty of challenge in the windy, wide-open spaces.  This post from the Outdoor Hub carries the details of this great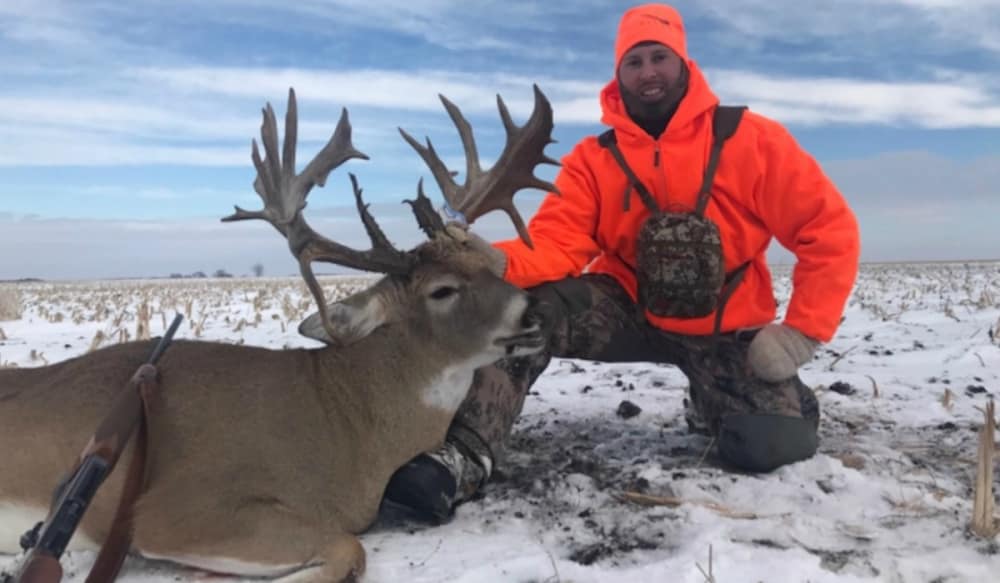 We recently published a story showcasing the fact that not all world-class whitetails are killed in Iowa and Kansas (click here to read about Melissa Bachman's incredible South Dakota deer), then we find out about this massive buck from North Dakota.
According to an article by Dave Mull, (IT LOOKS LIKE THEIR WEBSITE IS CURRENTLY EXPERIENCING SOME TECHNICAL DIFFICULTIES) digital editor for MidWest Outdoors, the buck shown above might be in the top five whitetails ever taken in the state — a North Dakota taxidermist (who isn't an official scorer) taped it at 225 inches!
The hunter's name is Kyle Hass, and he spotted the buck the day before firearms season. After snapping a smartphone pic of the buck through his spotting scope (below), Kyle pursued the now bedded deer with his bow, but eventually jumped the buck without getting a shot.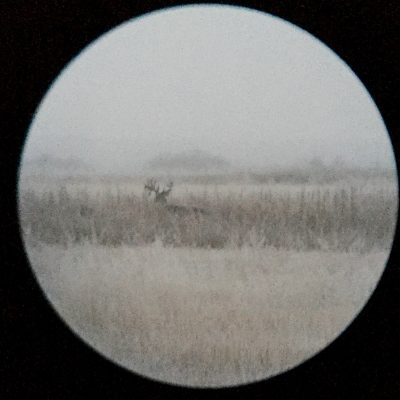 Details of how Kyle tagged "The Hass Buck" the following day during gun season are worth reading here. (Teaser: Kyle, his dad, and his buddy Ryan Peterson had a plan and executed it to perfection.)
Great buck, Kyle!